New Label RFL RECORDS Announces First Signings, Seeks New Talent


By Larry Petro, News Monkey
Wednesday, January 3, 2018 @ 1:53 PM


| | | |
| --- | --- | --- |
| | | SILK9, BLACK KNOTS, HYDROGYN, And PERFECT STRANGERS Among First |
It's been a while since a new record label specializing in rock and metal truly left its mark on the music scene. But the newly-launched RFL Records is off to a very strong start. Based in Pittsburgh, Pennsylvania and founded by Jon Marchewka, RFL Records was established in July 2016, and created under a father company, Rock in the FastLane. The labels first signings include SILK9, BLACK KNOTS, HYDROGYN, and PERFECT STRANGERS (the latter of which features Ronny Munroe of METAL CHURCH and TRANS-SIBERIAN ORCHESTRA).

"We saw so many artists that have greatness in them that were not being heard, so we decided to use our platform to get them heard," explains Marchewka. "I am extremely passionate about music and saw a HUGE need for the 'people' aspect to be brought into the business. RFL Records and our artists are not 2 separate entities, but a family of artist and label."

"I never promise any artist mega success or unrealistic stardom, I don't believe in false promises - I believe that if an artist can just be an artist, write great music and work hard, then a record label can power that music to the ears of the listeners with that same effort. It's easy for me because I am first and foremost a fan. RFL is my legacy, and our bands are my passion."

And so far, RFL Records' signees have massive praise for Marchewka and his label. "RFL comes from the heart," says HYDROGYN's Jeff Westlake." The label and Jon's goal is to bring back the passion for great music inside his chosen genre. It's about developing and growing artists for the masses, and Jon is driven to do just that, which is why I support and back him in his goals."

SILK9's Anthony Leone voices similar praise - "When I decided to shop labels and met with Jon Marchewka at RFL records, it didn't take me long to realize that this was where I needed to be. I wanted the professionalism and support of someone that wanted us to succeed. When Jon tells you he is going to get something done, he keeps his word. Even though the days of handshakes are over, I fully trust Jon with all the decisions that make SILK9 the best it can be."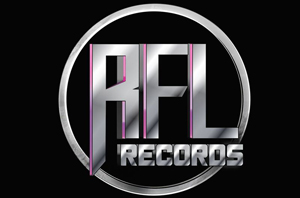 Duke Jackson of PERFECT STRANGERS adds, "It was a no brainer when researching record labels for our new Tribute Project - Jon Marchewka and RFL Records was the only choice for us! RFL Records is an artist friendly record company and works closely with all of the artists to ensure great quality product!"
And Ronny Munroe from PERFECT STRANGERS is proud to be a part of the label. "I met Jon from RFL records through Duke Jackson, and after talking with Jon, I found him to be a breath of fresh air in this crazy business of music. He is upfront and honest, and definitely cares about the artists on his roster. I have a good feeling about our endeavor together and what he is going to do for and with PERFECT STRANGERS. All of us in the band are very excited for the future with Jon and RFL Records."
RFL Records is also looking for strong hard rock and metal acts to build the lineup. If you believe that your band's got what it takes, send us a link to your music, social media sites, band pages and any information that tells us about your band directly to Marchewka, via jon@rockinthefastlane.com.
"Our goal is to give our artists the opportunity to be a part of something and to get their music heard. RFL is a family built on a passion for hard rock/metal music and backed by a production staff, with a Billboard charting producer and musician, plus years of promotional experience on the local and national level." And with their signings thus far, it certainly sounds like RFL is on track to introduce top talent to the masses.
Please visit the following website to purchase RFL releases: http://toppresskits.com/artists/rflrecords/




Please log in to view RANTS

If you don't have a username, click here to create an account!