ANUBIS is a Metal Band who is very much on the rise from Los Angeles, CA. If you have not already heard of this kick ass, hard driving Metal band that is a force to be reckoned with, they're a band that very well have the potential to be a future legend of Metal right now as they're making some serious noise with their recent collections EP which is essentially a greatest hits or a best of collection of songs from their previous releases. As I told ANUBIS lead singer Devin Reiche, I think he and his band ANUBIS are on to World Wide Domination!

KNAC.COM: Right off the bat Devin, I have to ask you what's the story behind the band's name?

REICHE: Anubis is the Egyptian god of death and the underworld if I'm not mistaken. Egyptian mythology isn't a form of mythology I'm super familiar with, but when it was pitched it fit my only criteria for a band name: 1) it was 3 syllables and therefore easy to chant in a crowd, and 2) it starts with "A" which means that it's going to be at the top of any alphabetized lists.

KNAC.COM: How long has the band been together?

REICHE: In some form or another since 2018. 2018 was our first show, but 2020 was our first release (if I remember correctly). The current lineup has been more or less stable since 2020, despite going through almost double-digit numbers of members before then.

KNAC.COM: ANUBIS just released an EP collection. Talk a little bit about the new EP collection and why you feel this is the time for a release like this?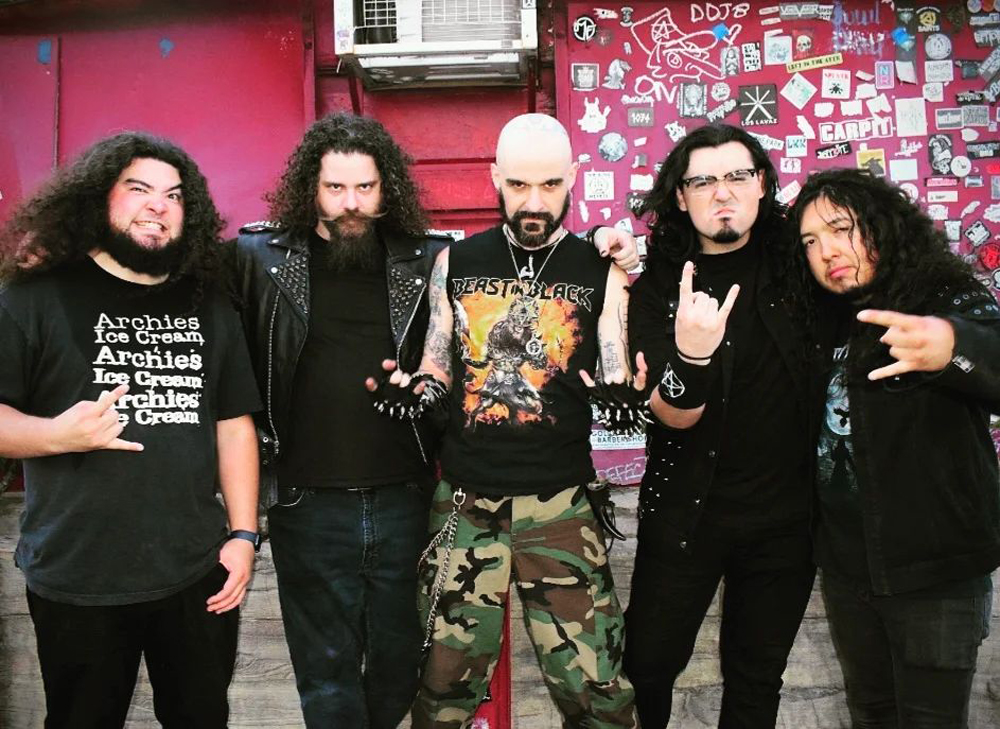 REICHE: This essentially represents about 2 years-worth of smaller-scale releases for us, and the reason we're promoting this is because we're finishing up some more releases, some of which have undergone unforeseen but necessary and productive setbacks, and we want to stay in the public eye until we can make an announcement (which should happen hopefully by the time anyone is able to read this).
KNAC.COM: I had never heard of ANUBIS until your publicist reached out to me and asked me to check out the new release and hearing the band for the very first time I was quite impressed with the band's overall sound and was really impressed with your vocal ability. In regards to singers who influenced you, who are the singers that really inspired you to do what you do with ANUBIS?
REICHE: Thank you man, I really appreciate hearing that! As a singer, my two biggest influences by far are Matt Barlow from ICED EARTH and Hansi Kursch from BLIND GUARDIAN. But I actually spent most of my development as a singer learning from a lot of the old school soul and R&B guys like Ben E. King, Smokey Robinson, Gene Chandler, Elvis Presley, etc.
I recently recorded a SABATON cover for our YouTube channel and found that I can sound virtually indistinguishable from Joakim Brodén, so maybe I should start listing him as a core influence. Lol
KNAC.COM: Is the new EP collection just available digitally or can fans purchase physical CDs as well?
REICHE: Well, it was available physically, but we just experienced a break-in and all of our merch was stolen. So, unless whoever stole it decides to sell them on Ebay, it looks like people are going to have to stick with digital for the time being.
Say what you will about Spotify, at least no one can break into your car and physically take that. Personally, I'm looking forward to when music is beamed directly into our brains via satellite.
KNAC.COM: Has the band had the opportunity to play outside of the local Los Angeles area yet?
REICHE: We've played the SF Bay Area a few times, which is always a blast. We also did a mini-tour to Colorado that was hampered by our then-guitarist leaving three weeks prior. We plan to start doing small mini-tours to nearby areas like Vegas, Arizona, Oregon, etc., hopefully in the coming year.
KNAC.COM: Talking a little bit about the power of the internet Devin, what's it like for you to hear from fans all over the world who take the time to message you and let you know how much they dig your band and your music? I mean it must be a great feeling to realize that people are loving your band and your music in parts of the world that you and the band have never stepped foot in.
REICHE: Yes, absolutely. This is what I love about social media as it relates to music. People complain that Spotify doesn't pay artists enough, but in my opinion the reach that streaming enables you to get makes up for it by orders of magnitude.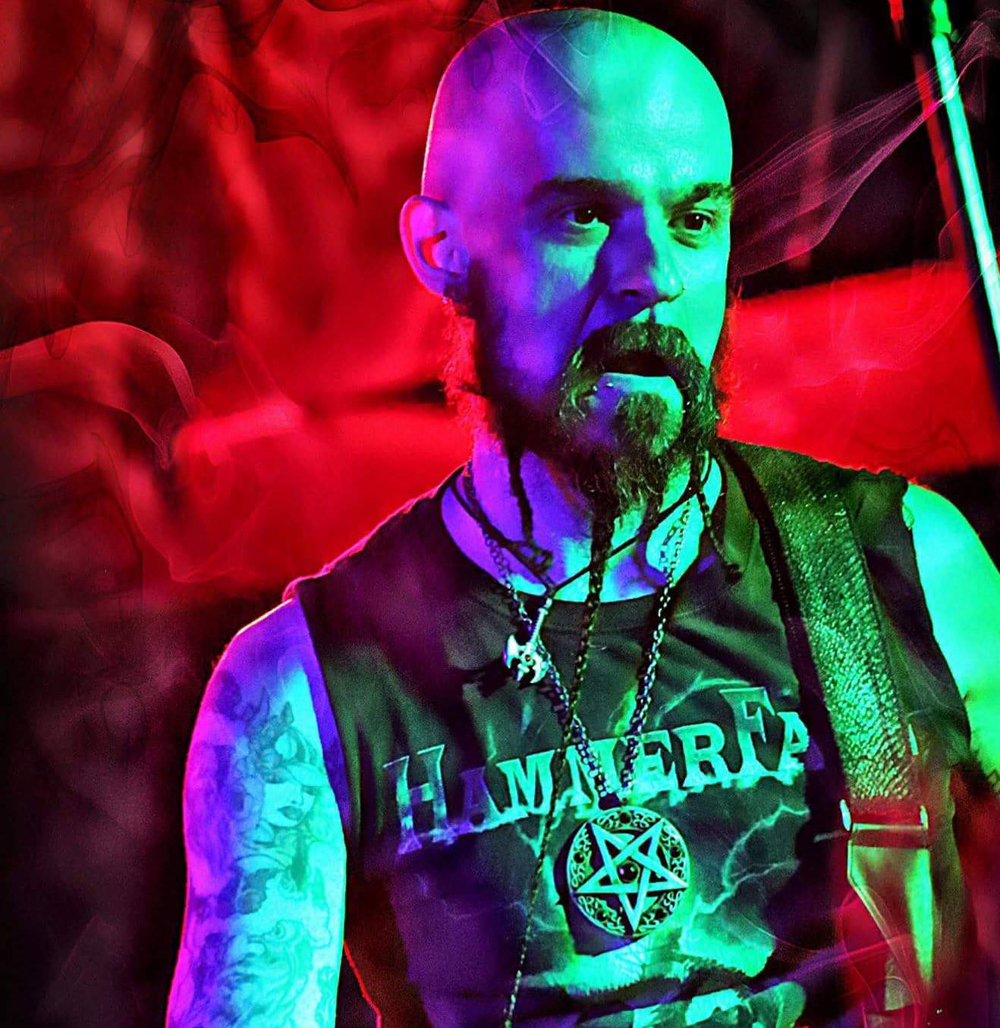 KNAC.COM: Is everyone in the band involved with the songwriting process or are you the principal songwriter?
REICHE: I was the principal songwriter at first, but in this lineup, everyone contributes. I sort of bring all the ideas together and finalize everything (along with most of the lyrics, obviously, since guitar players tend not to think of music writing in terms of lyrics), but as far as I'm concerned each member's own personal creative limits are the only restrictions they have in this band.
KNAC.COM: How did COVID-19 and all the lockdowns effect you and the band?
REICHE: It demonstrated who was willing to play the long game. It showed who was willing to roll with the punches and adapt to the circumstances - which in this case meant switching from a "let's play live a lot" approach to a "let's record a lot and put it on the internet" approach. Some people were not and ended up leaving, other people were and are currently still members. So in that regard, it strengthened us as a unit with similar goals.
KNAC.COM: 2022 is about to come to a close. Is there anything that you and the band went through this year that really stands out?
REICHE: That's unfortunately on a need-to-know basis for the time being, but I'll be able to elaborate on it hopefully sooner than later.
KNAC.COM: What was the point in your life when you knew that you wanted to become a professional musician?
REICHE: Playing Megaman 2 on Nintendo as a kid, and realized that I liked listening to the soundtrack more than I liked playing the actual game itself. Followed by having intrusive thoughts about playing the themes on piano at school talent shows. LOL
Then the same happened again several years later when I discovered METALLICA.
KNAC.COM: You have a real powerhouse of a voice, able to reach those real high notes. Do you do anything to warm up your voice before hitting the stage?
REICHE: 20 minutes of warm-ups - half from Brett Manning's Singing Success program, half from Ken Tamplin's Vocal Academy program. I don't do anything, be it playing live, recording, or even doing a daily practice session without it. Warming up is 100% mandatory for singers.
KNAC.COM: Talk a little bit about the guitar playing in the band because to me I listen to the EP collection and the guitar playing on all the songs reminds me of traditional metal, the double axe attack guitar team of Glenn Tipton and KK Downing.
REICHE: I think of it more as a "Michael and Christopher Amott" or "Glenn Ljungström and Jesper Strömblad" approach, mostly because we draw a lot more influence from early melodic death metal from the late '90s/early '00s than we do the real classics.
Obviously the melodic death guitar approach is directly influenced by the MAIDEN/PRIEST/ACCEPT players, but I like to think of what my guys are doing as the next step in the lineage, rather than getting their style directly from the source.
KNAC.COM: In listening to the EP collection, I thought with such a great selection of songs that it must be really hard to make up a set list. How much classic material vs new songs do you put in the set?
REICHE: We generally try to play at least one song from each EP that we consider our strongest, but we have reached the point now where our output is going to far outpace the amount of time we have on stage. So.... I don't know, drawing straws? I guess it's going to be a hard decision that we're just going to have to power through.
There is pretty much not many songs I like less than any other, so if it was up to me and we had audiences with the patience for it I'd literally play our entire body of output at every show. LOL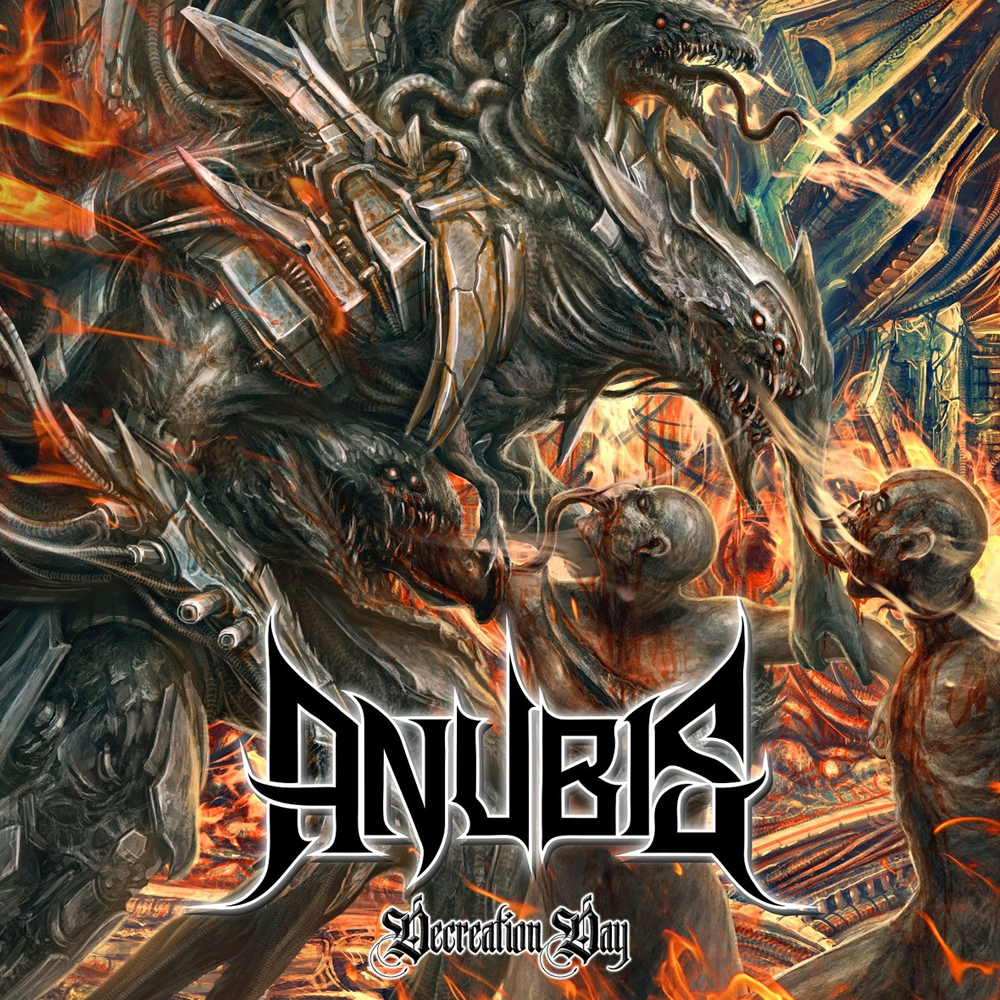 KNAC.COM: How have fans reacted to the new EP collection?
REICHE: Well keep in mind that the public has gotten this collection 1 EP at a time over the course of about 2 years. So, the reaction has largely been dependent on our ability to get it heard by people, which has been all over the map. The reaction has always been between good and excellent, but our next goal is to get it heard by more and more people.
KNAC.COM: What can fans expect from ANUBIS in the year ahead?
REICHE: Lots of releases. We recently picked up a new bass player with a ton of awesome material in his personal back catalogue, so on top of my personal back catalogue and all the writing everyone else does, we've got a major excess of material, all of which I want people to hear in some capacity.
KNAC.COM: Anything else you'd like to say to all the ANUBIS fans out there?
REICHE: Keep on listening to metal, and keep on checking out new bands!!
https://www.facebook.com/AnubisBandOfficial/
https://www.instagram.com/anubismetal