All Heads Will Roll: An Exclusive Interview With TOBIAS GUSTAVSSON Of VOMITORY


By Francisco Zamudio, Metal X Candy 2.0
Friday, June 2, 2023 @ 7:52 AM


Photo Credit: Erik Hansen
Traditional Swedish Death Metal is as good as it gets and VOMITORY provides just that. It has been 12 years since their last release and ALL HEADS ARE GONNA ROLL indeed with their new Metal Blade Records release. After returning from hiatus with plenty of good reason, they have been consistent in their sound akin to bands like DISMEMBER, GRAVE, ENTOMBED and many of the old school greats who originated the sound. This comeback album will surely rupture your guts as evident in their recent music video releases.
I had the opportunity to talk to the Drummer of VOMITORY, Tobias Gustavsson about the new record, their upcoming touring plans, the reason for their return from hiatus, his drumming gear used for the new record - and so much more.
Head to VOMITORY.net to purchase the album and all merch.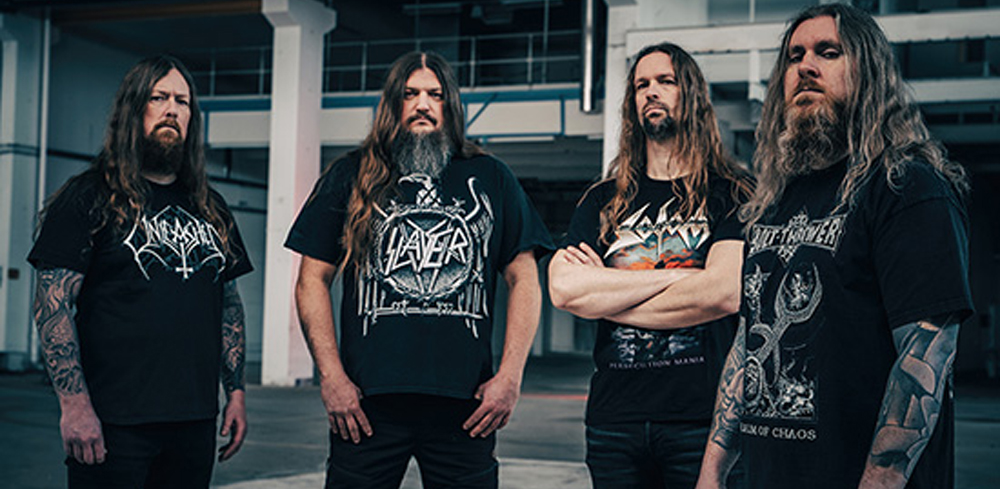 Please log in to view RANTS